The late German artist Hannah Höch, in more ways than one, mothered collage and photomontage techniques to craft evocative, interrogatory, and irreverent responses to the turbulent circumstances and times that she was negotiating with. Emerging as one of the leading (and much under-rated and neglected) representatives of the Berlin Dada movement in the early half of the last century, her work does find resonances in the idea that "the beginnings of Dada, were not the beginnings of art, but of disgust" (Tzara.) Being a woman Dada artist in Berlin in the early 20th C, Höch, probably had to constantly fight off gender discrimination in a largely white male dominated arena of the creative arts. Intuitive, politically-minded and aesthetically balanced, she put her resistance across through her visual art, often in a satirical, and somewhat sardonic manner. My first response to Höch's work, will always be a half-smile, for her gritty engagement in carrying through Dada's subversive and revolutionary ideals, is so very evident. Her work distinctly highlights her gift for satire and her intuitive ability to construct effective commentary on salient themes – from feminist deconstructions, gender and identity, to military legislation to LGBT rights to industrial advertising and ideals of beauty. Take a look.
Hannah Höch in her studio, 1976.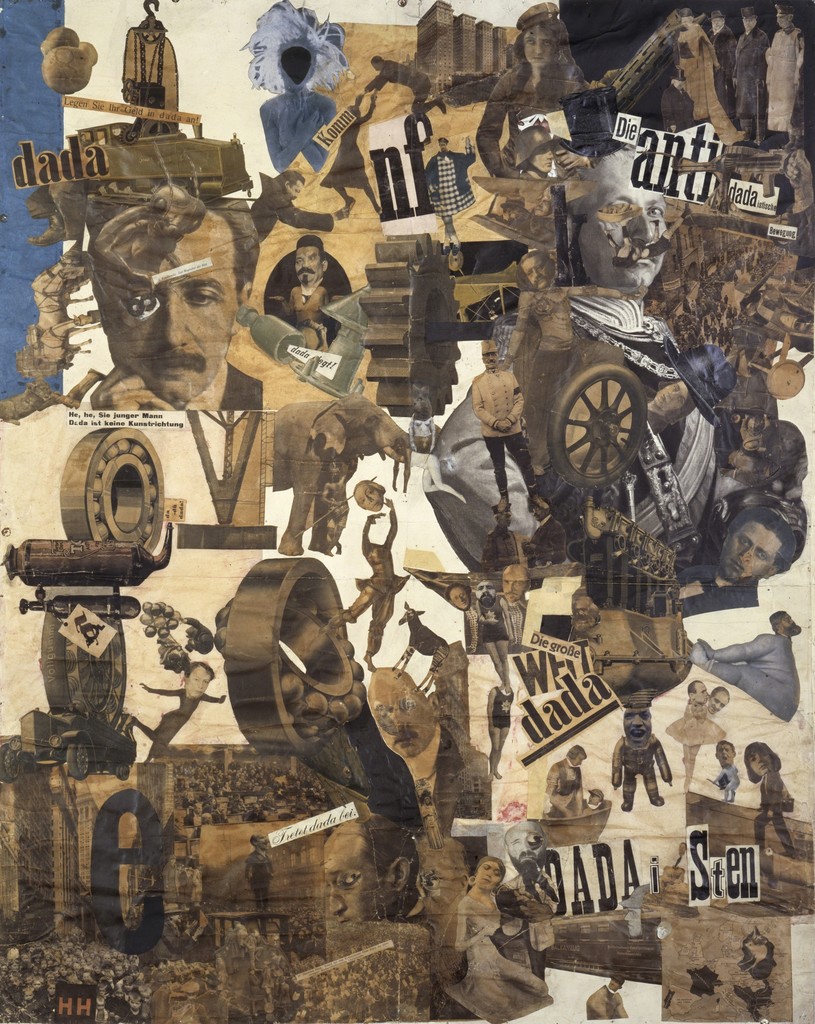 Cut with the Dada Kitchen Knife through the Last Weimar Beer-Belly Cultural Epoch in Germany (1919)
Bourgeois Wedding Couple (1919)
Da-Dandy (1919)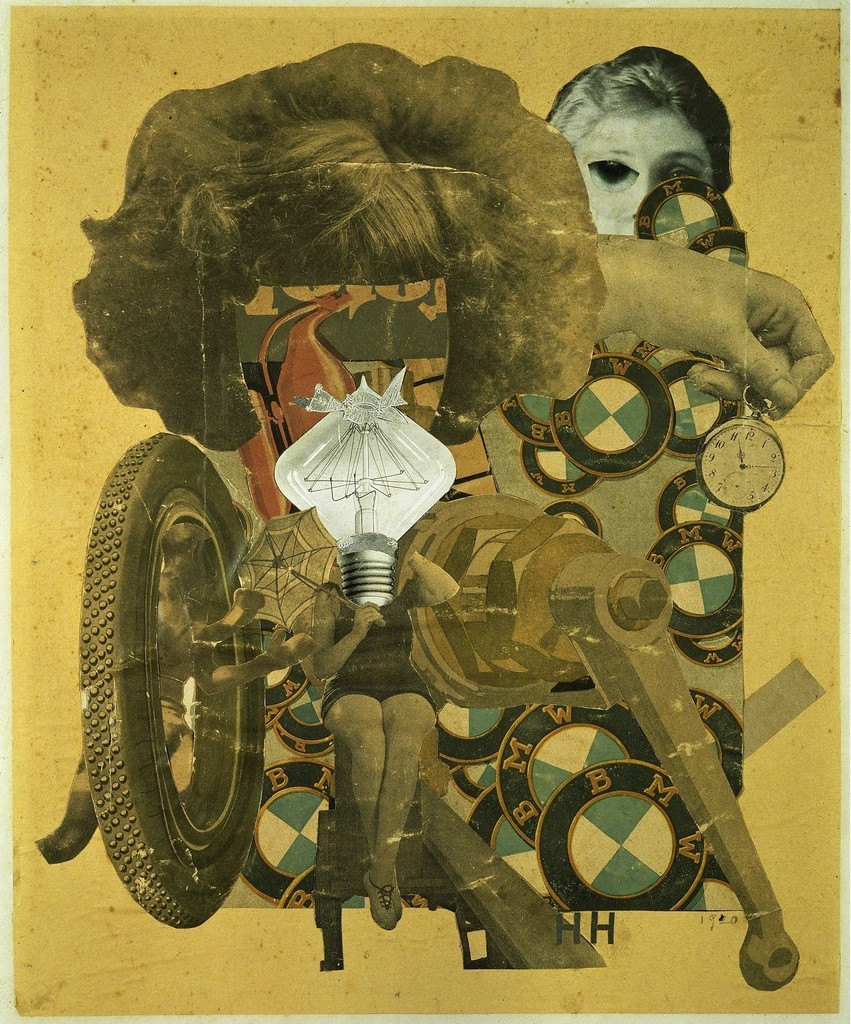 The Beautiful Girl (1920)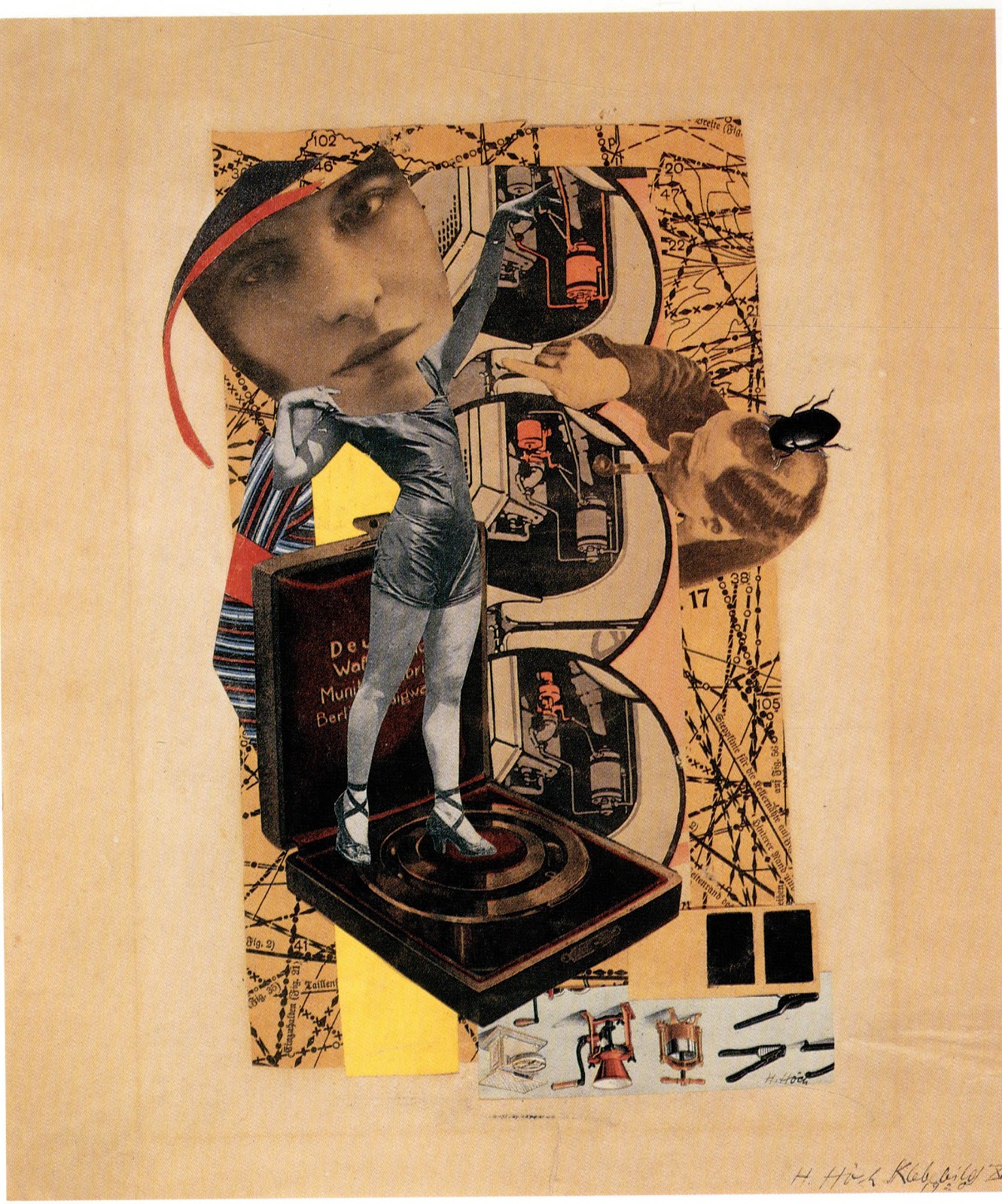 Dada Dandies (1920)
Dada Dandies (1920)
My Home Mottoes (1922)
Love in the Bush (1925)
The Bride (1927) – Oil on canvas, but appropriating collage/photomontage sensibilities.
Untitled [From an Ethnographic Museum] (1929)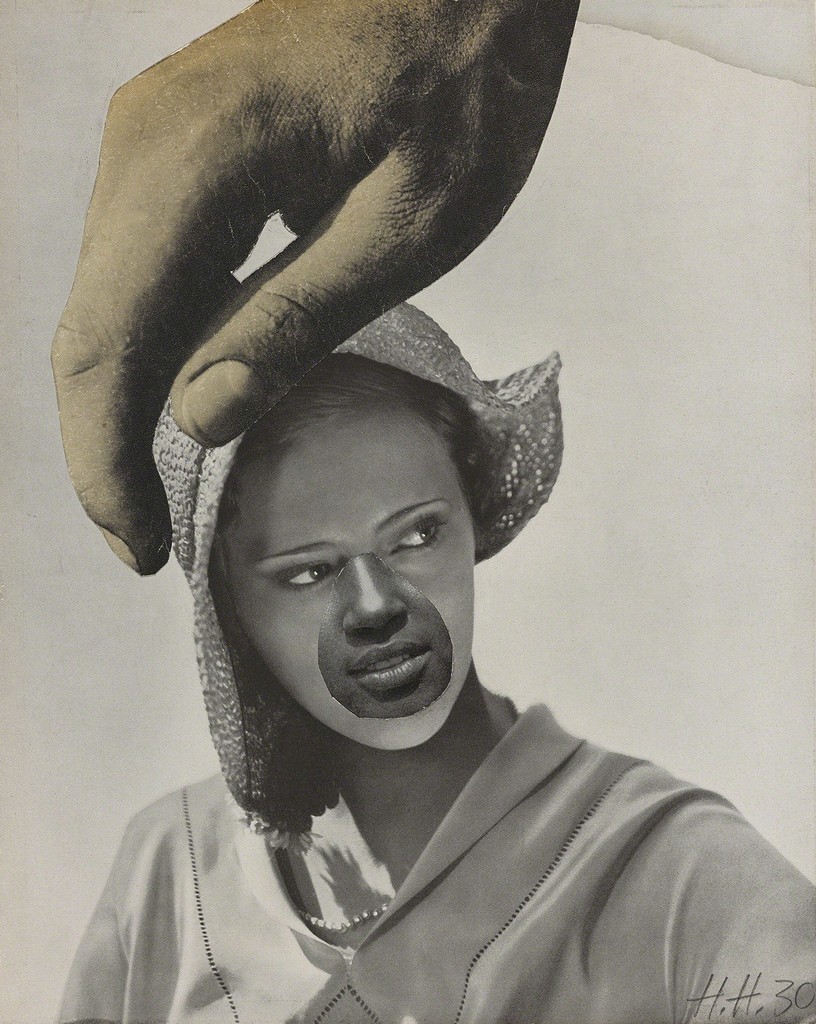 Untitled – Large Hand Over Woman's Head (1930)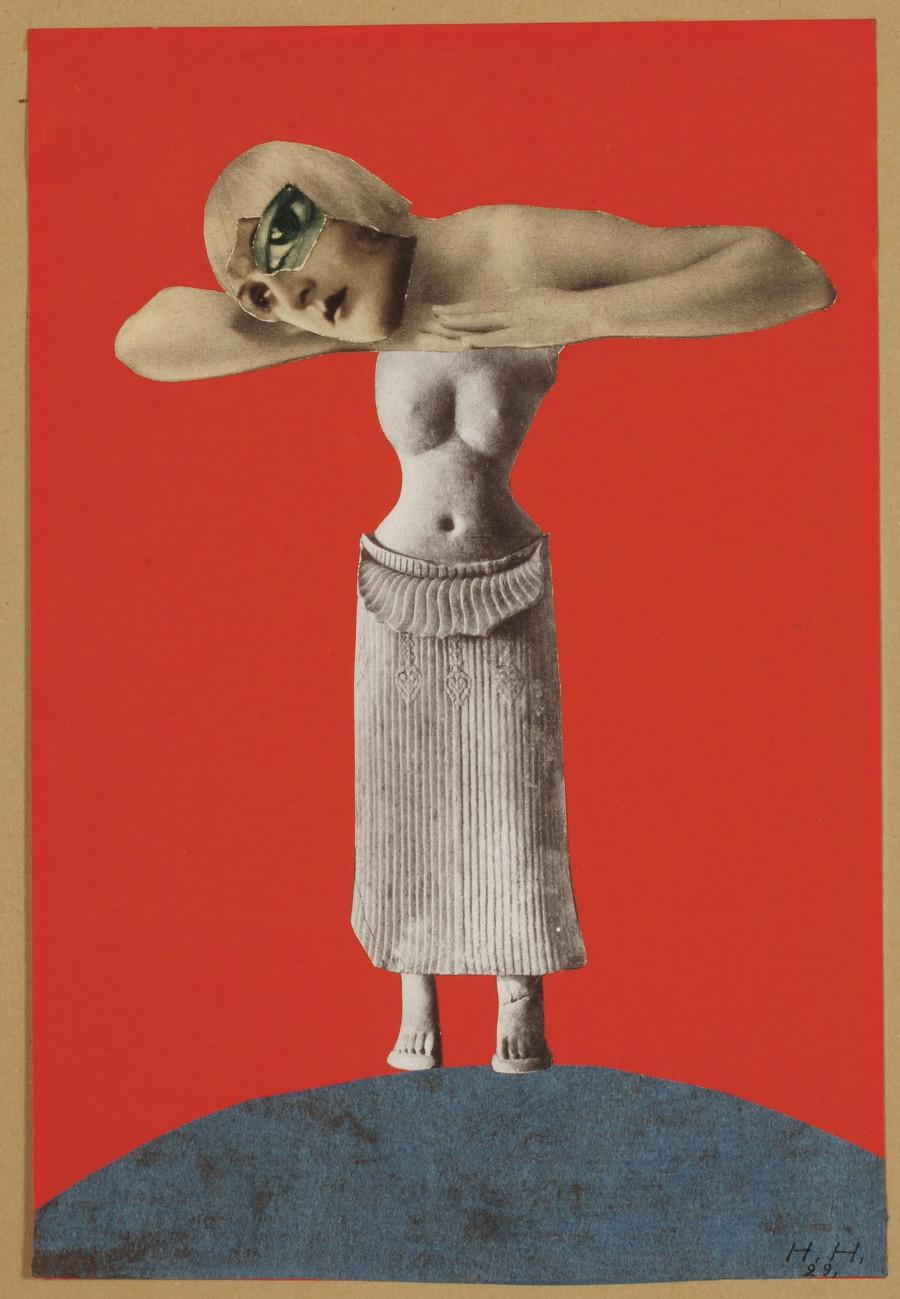 Untitled [From an Ethnographic Museum] (1930)
The Flirt (1926)
Flight (1931)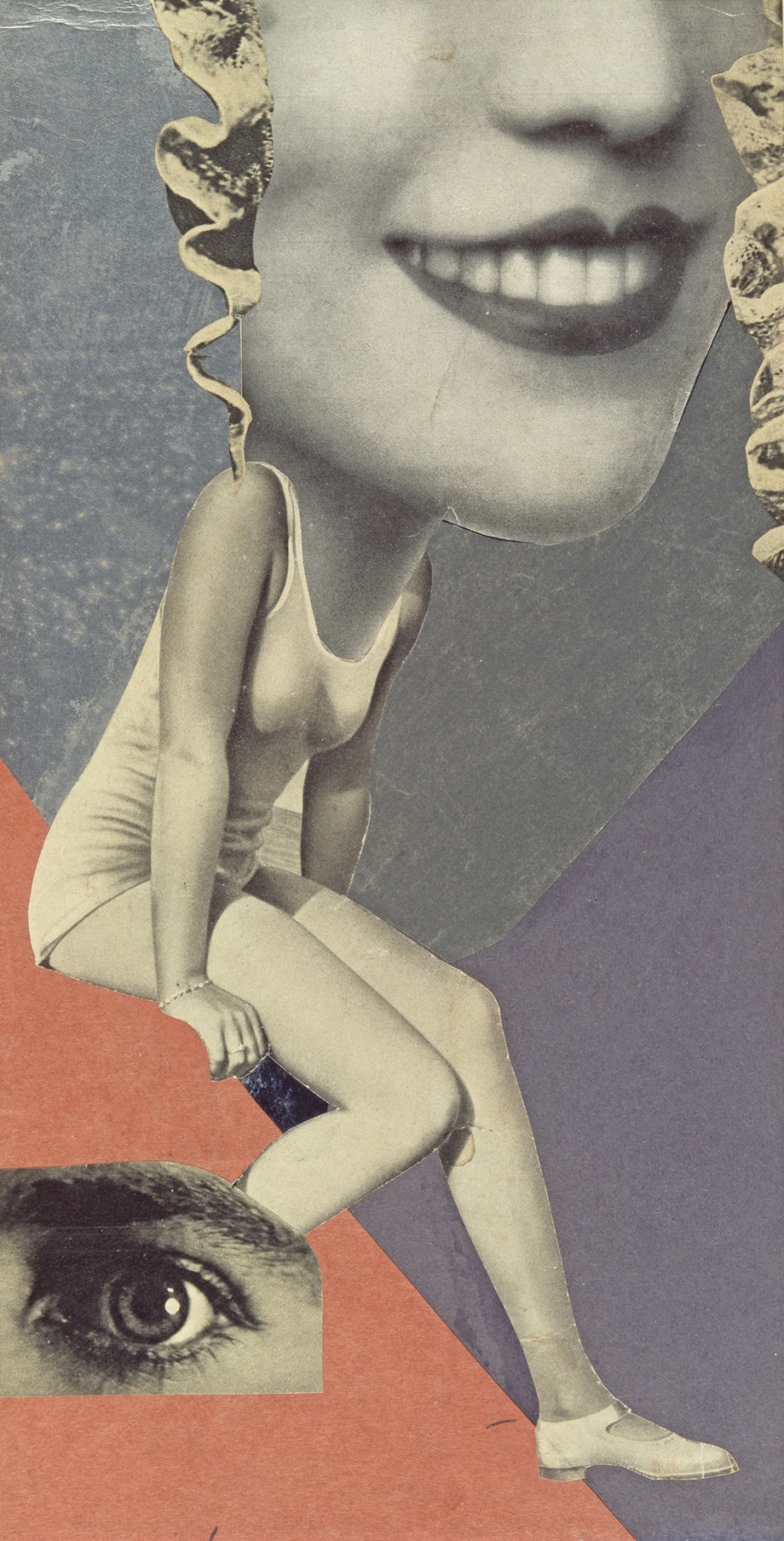 Made for a Party (1936)
Untitled. (Year unknown)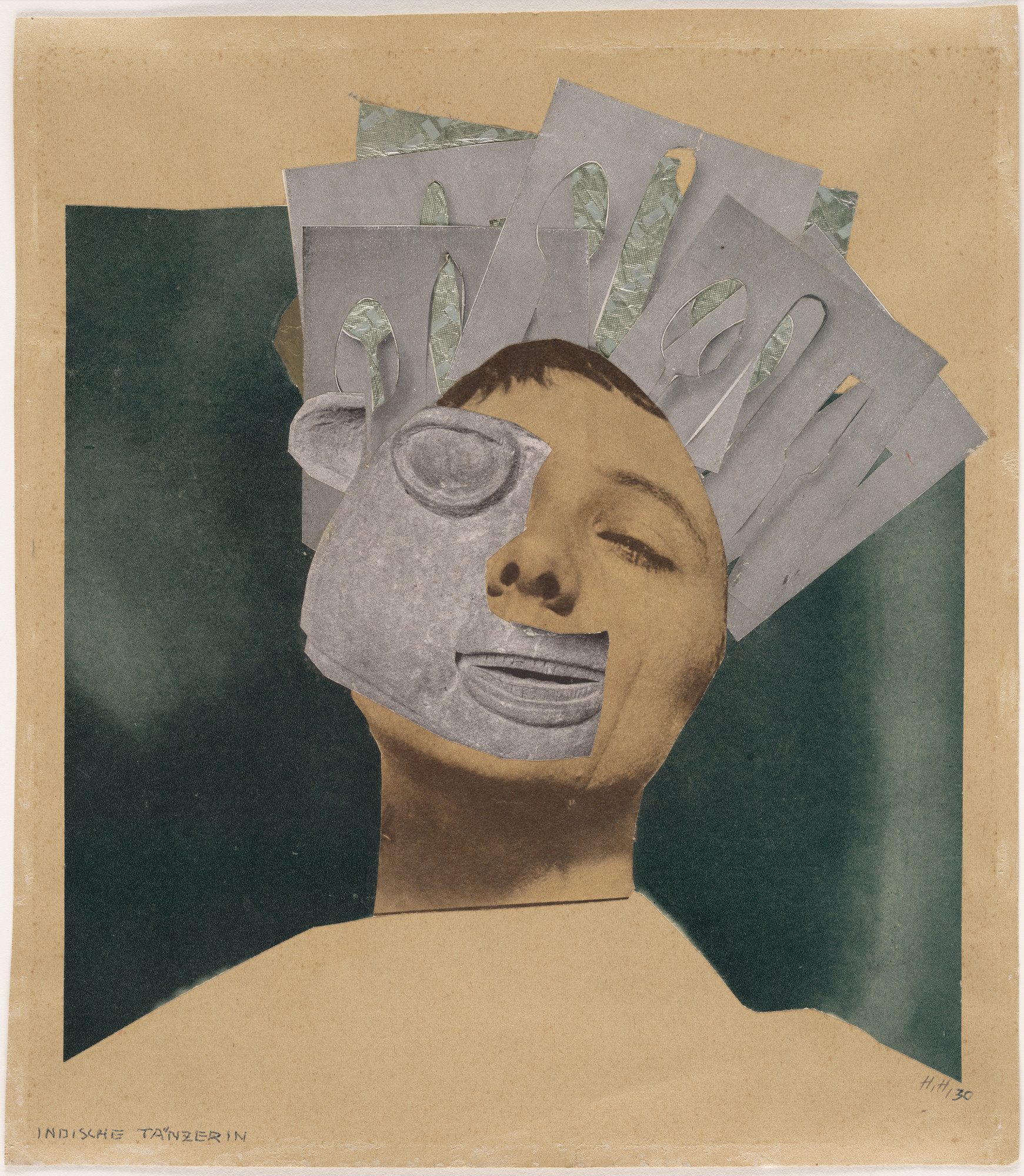 Indian Dancer: From an Ethnographic Museum (1930)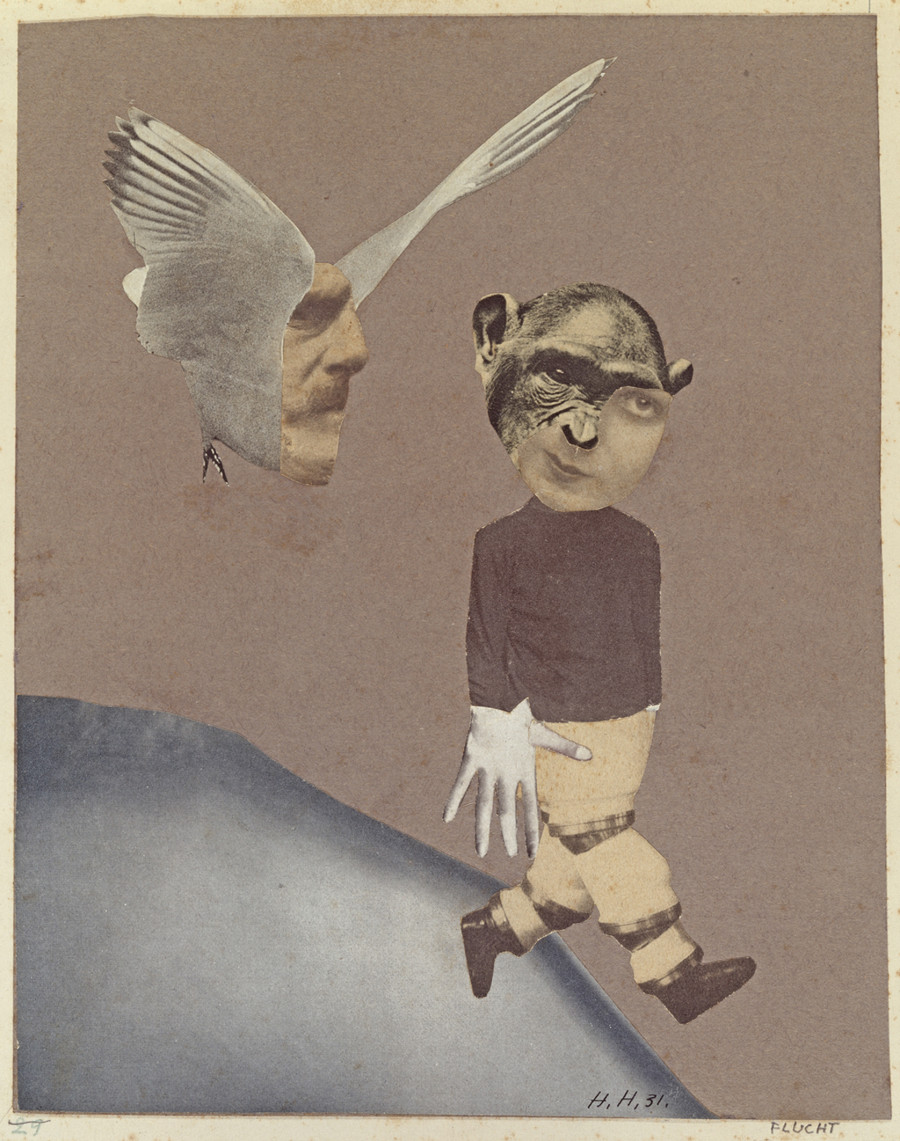 Flight (1931)
Funny Person (1932)
Untitled. (1946)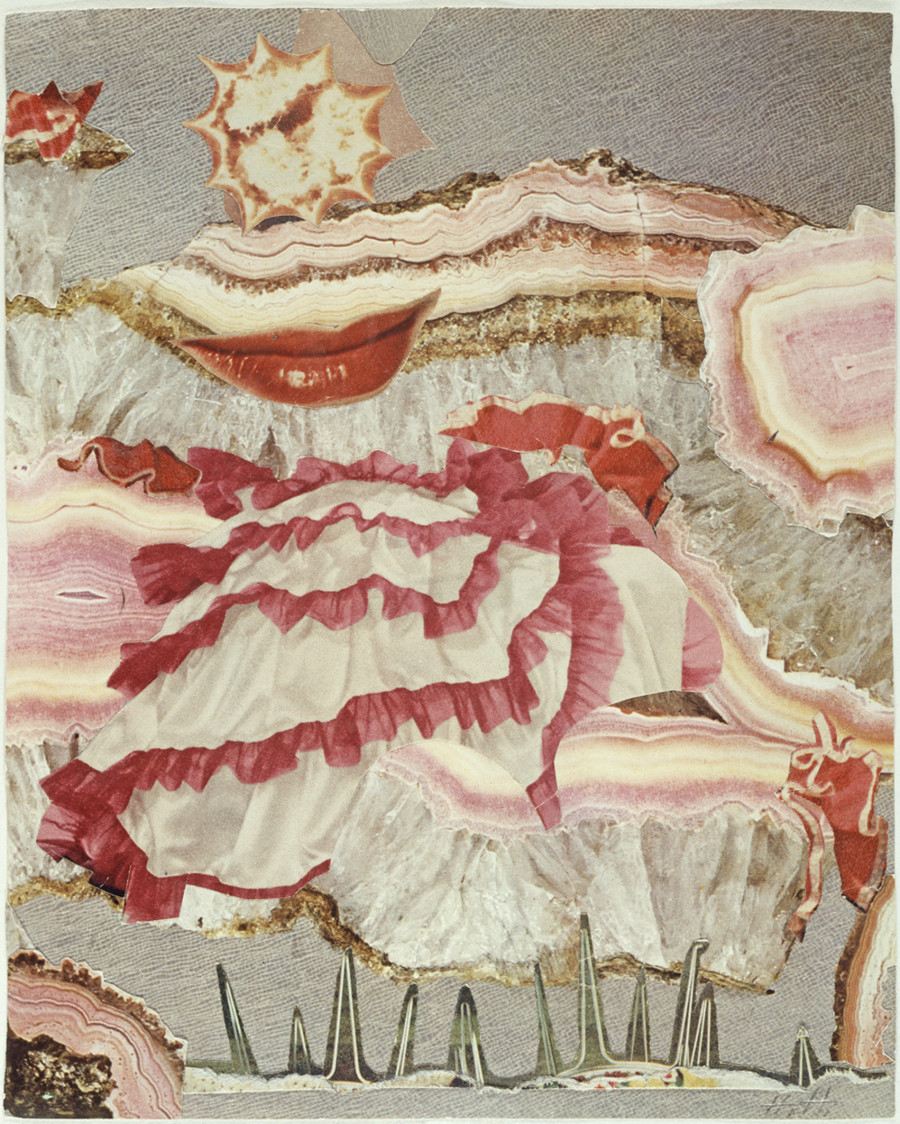 Around a Red Mouth (1967)
Little Sun (1969)